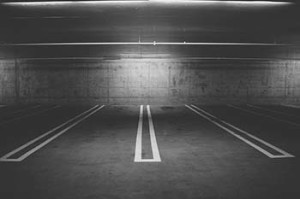 As the human population continues to explode, everyone is trying to save energy. Ironically, despite efforts to consume less energy, you still see parking lots lit 24 hours a day, 7 days a week, 365 days a year. This is the case in Scottsdale and in virtually every other city across the world. The solution to this problem isn't to leave parking lots in the dark, however. The true solution involves not keeping you in the dark about energy saving lighting options designed specifically for parking lots.
When it comes to energy efficient lighting options in Scottsdale, LED lights lead the pack. Want to learn why? If so, keep reading…
Lifetime of LED Lights
LED lights can last up to 100, 000 hours, which is about 11 years. If you compare this life expectancy to that of a traditional incandescent light bulb – which is about a year – it's easy to see the benefit here.
LED Lights Are Energy Efficient
LED lights are extremely energy-efficient. In fact, they convert 80% of electricity into light and produce an insignificant amount of heat. Traditional incandescent light bulbs operate at 20% energy efficiency and turn about 80% of electricity into heat.
LED Lights Are Durable
LED light bulbs are VERY durable. They have been designed to withstand the roughest conditions, which makes them a perfect outdoor lighting solution. Rain, snow, sleet, hail – LED light bulbs are highly resistant to rough conditions. Are they good for parking lots in Scottsdale? Absolutely!
LED Lights Are Ecologically-Friendly
LED lighting is friendly for the environment. The bulbs themselves don't contain any toxic materials. Traditional incandescent light bulbs contain mercury, which is harmful to both humans and the environment.
LED Lights Making Parking Lots Safer
In Scottsdale, you'll find parking lots everywhere: cinemas, theaters, shopping malls, hospitals, car dealerships and hotels. This is where people leave their vehicles every day, and more importantly, every evening. After they've had a meal at their favorite restaurant, or watched a movie in one of Scottsdale's cinemas, all they want to do is head back to their car and go home. No one wants to wander around a poorly-lit parking lot at night.
But it's not just drivers who benefit from a well-lit parking lot. Security personnel are able to do a better job when they can see everything that's going on. Employees are safer when leaving their place of employment when parking lots are well lit. Buildings are more secure, as are the automobiles parked there. LED lighting keeps both people and property safer.
If you're interested in learning more about LED lighting for your parking lot in Scottsdale, contact us today!